Passenger satisfaction (complaints handling)
Annual statistics on how well train operating companies respond to complaints. 
For details on how these statistics are compiled, please see our Passenger rail service complaints and delay compensation claims quality and methodology report  and for information on any revisions, please see our Revisions log.
Our statistical practice is regulated by the Office for Statistics Regulation (OSR).
If you have any questions or feedback on these statistics, please contact rail.stats@orr.gov.uk
Latest factsheet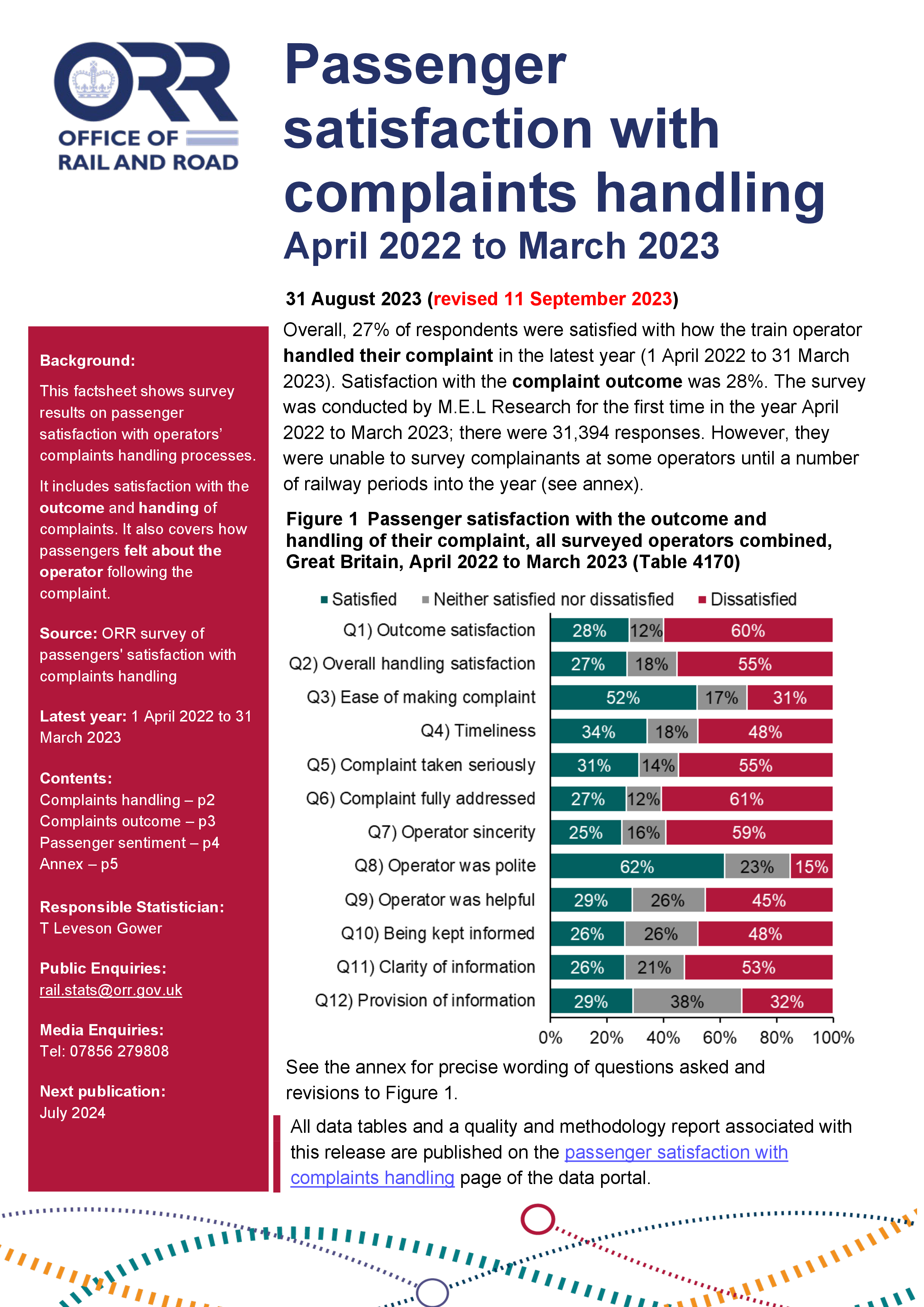 Date published: 31 Aug 2023
Date next published: TBC
Key results
Overall, 27% of respondents were satisfied with how the train operator handled their complaint in the latest year (1 April 2022 to 31 March 2023). Satisfaction with the complaint outcome was 28%.
The survey was conducted by M.E.L Research for the first time in the year April 2022 to March 2023; there were 31,394 responses. However, they were unable to survey complainants at some operators until a number of railway periods into the year.